Tips To Keep Your House Protected Against Criminals
26 October 2019
For most people, when the clocks go back it will mean an welcome extra hour in bed. But for criminals, the darker evenings can signal a period of increased activity, especially on Halloween Night.
Break-ins typically rise during the Autumn and Winter months; however, research shows that the frequency of burglaries dramatically spikes in the week immediately after the clocks going back and Aviva reported in 2016 that malicious damage claims shot up by 160% on Halloween night and motor thefts increased by 28%.

As a result, it's important to know how to protect your properties and your possessions. The PSNI website has a wealth of information on what to do if you've been a victim of burglary, and also how to secure your home.
Here are some of the most important things to remember:

Make Sure Your House Is Secure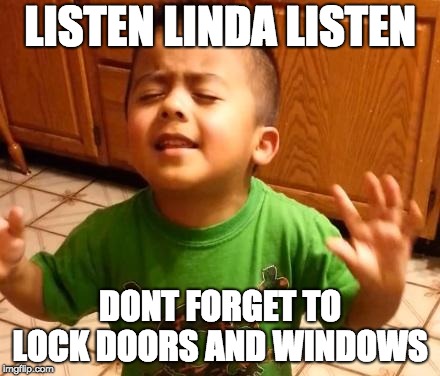 The PSNI advise that all doors and windows on your property should be shut tightly and locked, as burglars are much less likely to attempt to enter your home if they have to smash a window or force a door open.
Burglar alarms should be installed and checked regularly to ensure that they work properly, while you can also install timer switches in your house which can automatically turn lights on when you're away from home to deter would-be criminals.

As well as that, a good sturdy set of locks will go a long way towards keeping your property and its contents safe. Properties which lack quality door and window locks are as much as ten times more likely to be burgled than those which have them.


Keep Keys Safe And Out Of Sight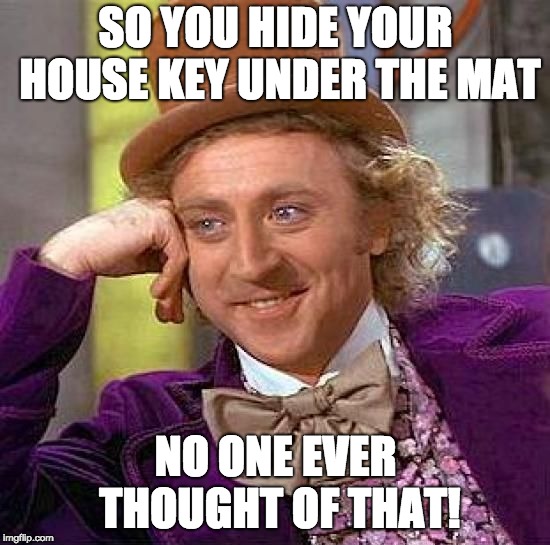 Yet no matter how advanced any locks and security systems may be, they're not much use if criminals can easily access your keys. The PSNI advise that improvements in modern car security means that often the easiest way for thieves to steal your car is to steal the keys from your house and then simply drive it away.
In order to avoid this, you should make sure that your keys are out of sight and kept well away from windows, doorways and letterboxes which thieves could use to get hold of them. The same also goes for your house keys.

As well as that, the PSNI advises that you should never give your keys to workmen or tradesmen and that you should have your locks changed if you have even the slightest suspicion that someone may have access to, or copies of, your keys.


Don't Forget About Your Garden


It's not just your home itself which needs protecting, but also your garden. Typically, garden crime tends to spike in the summer months but the colder weather is unlikely to deter thieves presented with an easy opportunity.
Large items like garden furniture, bicycles and lawnmowers should be stored inside or chained together when not in use as this makes them much more difficult to steal, while sheds and outhouses should be kept in good condition and fitted with good quality locks.

Well-positioned external lighting can help to deter intruders, while even the simplest things like putting up a wire fence or strategically planting prickly bushes around the garden can help protect your home against theft.


Watch Who Has Access To Your Properties

Property owners should also ensure that they're always aware of who has access to their homes and buildings. For example, if you're selling or renting out a property you should always ensure that either you or your estate agent is present while anyone's viewing your house.

The PSNI states that given the value of scrap metals like copper and lead, properties of all types which are left vacant can be an attractive proposition to criminals unless they're properly protected.

In order to prevent your properties from being burgled, you should make sure to install good quality security measures and to ensure that you or someone you trust is available to inspect the property on a regular basis.


Ensure You Have Up-To-Date Contents Insurance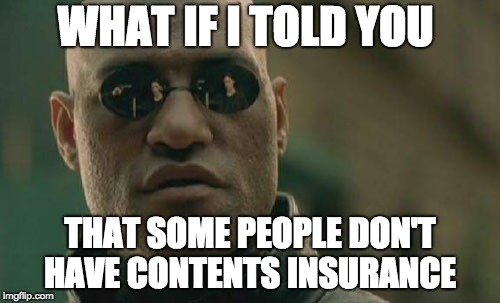 Unfortunately, regardless of how vigilant you are, break-ins do happen and in the unfortunate event that you find yourself a victim of burglary, you'll want to have good contents insurance.

But just having insurance isn't always enough. It's vitally important that you keep your insurance provider up to date on the value of the contents of your home, as in the event of a claim you will only receive up to whatever value you've declared.

For example, if you've told your insurer that your contents are worth £30,000, but you have £50,000 worth of items stolen in a burglary, you'll likely be left £20,000 out of pocket. Plus don't forget that some insurers also need to be told about any high value items you might keep on your property (such as laptops, tablets, jewellery, etc.)

If you'd like any more information on home and contents insurance, you can either check out the Autoline home insurance page, give us a ring or pop into your local branch.